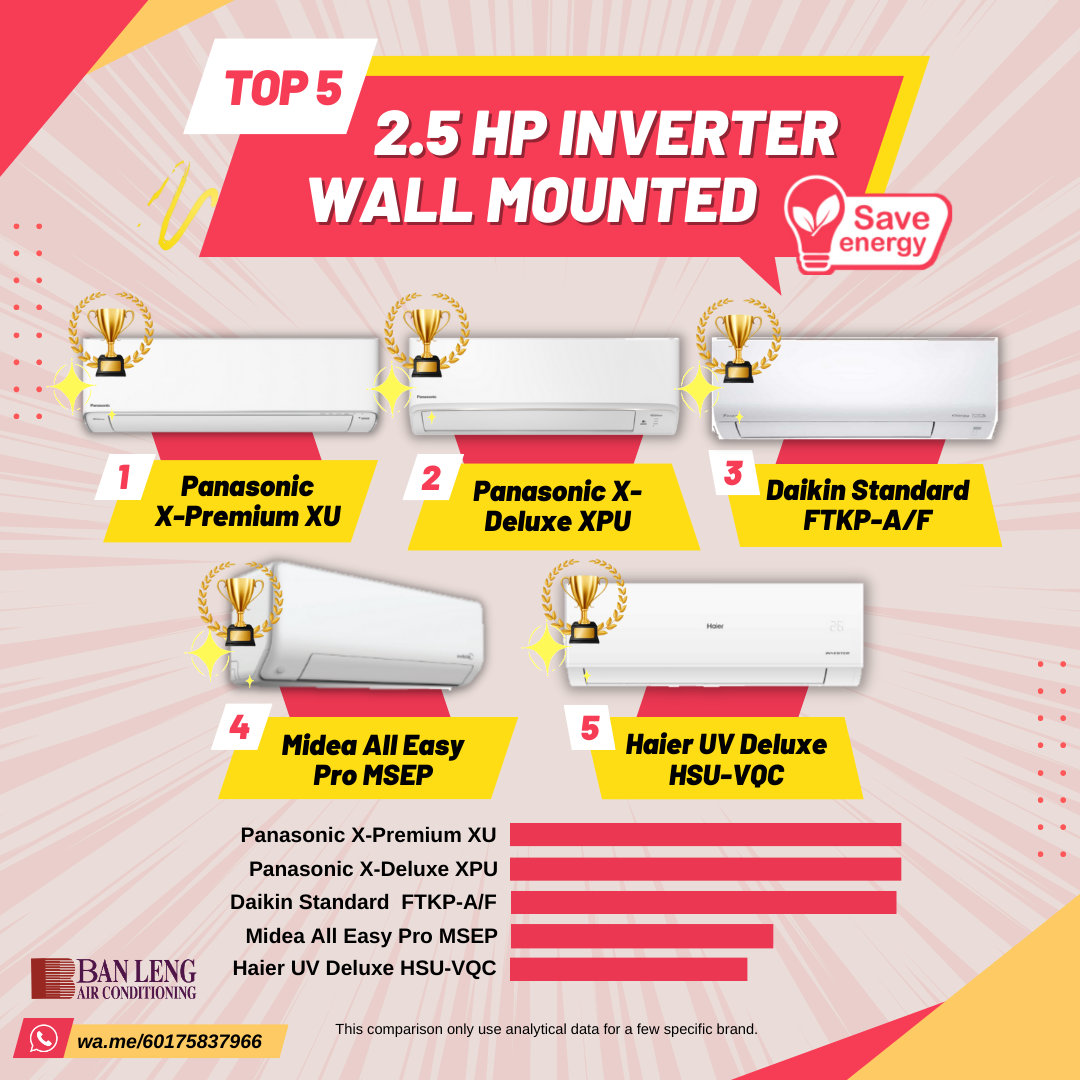 Has the hot weather made your TNB bill too hot to handle?
.
Here we have Top 5 energy saving inverter air conditioner, which definitely can cut your electric bill up to 55%.
.
They are leading the Way in Energy Efficiency.
You're not just investing in cooling – you're investing in energy savings. Tje inverter technology sets the standard for energy consumption. With a track record of consistently ranking in the top for CSPF (Co-efficient of Performance) – a measure of energy efficiency – They ensures you stay cool while keeping energy bills in check.