Daikin Ultimate Inverter Series FTKP and FTKH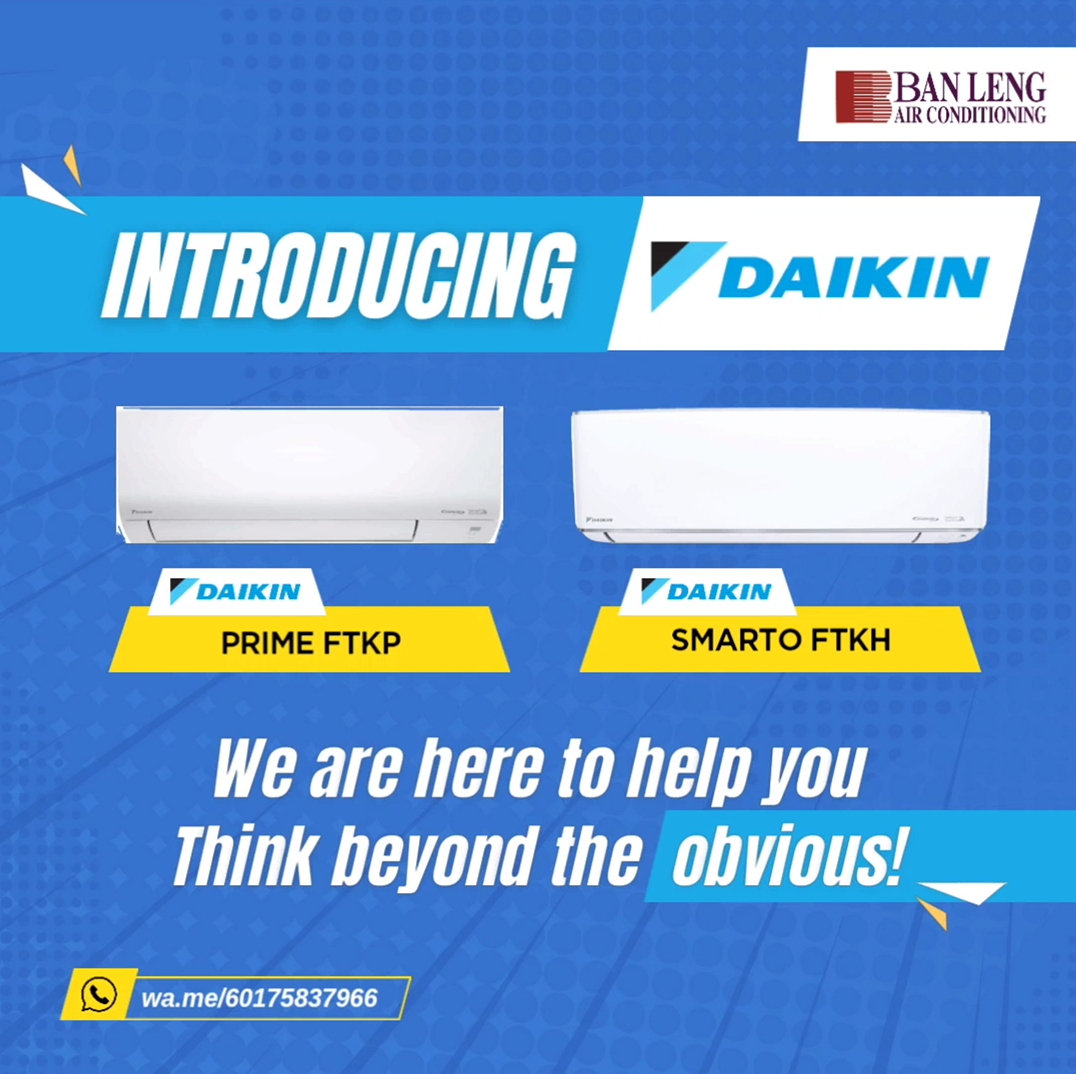 Introducing the Daikin FTKP and FTKH series, It's time to elevate your cooling experience with Daikin, the global leader in air specialists.
.
With Daikin, you get the full package, experience superior air quality, energy efficiency and advanced control.
.
At Daikin we take pride with
- Fast cooling technology
- Strongest air throw
- instant respond to complaints & claims
- hassle free after sales service
- excellent spare part management.
.
Daikin always perfect your cooling and elevate your comfort.
.
Visit us today and discover our 𝗰𝗼𝗼𝗹𝗶𝗻𝗴 𝘀𝗼𝗹𝘂𝘁𝗶𝗼𝗻𝘀.
.
Whatsapp:
wa.me/60175837966
Website:
store.ban-leng.com
Call: 04-5397966
Email: info@ban-leng.com
Address: 7 & 9, Lebuh Nangka 2, Taman Desa Damai, 14000 Bukit Mertajam, Penang.
Opening hour: Mon-Fri 9am - 6pm; Sat 9am - 3pm
.