Mastering Home Convenience: Your Guide to Samsung Smart Control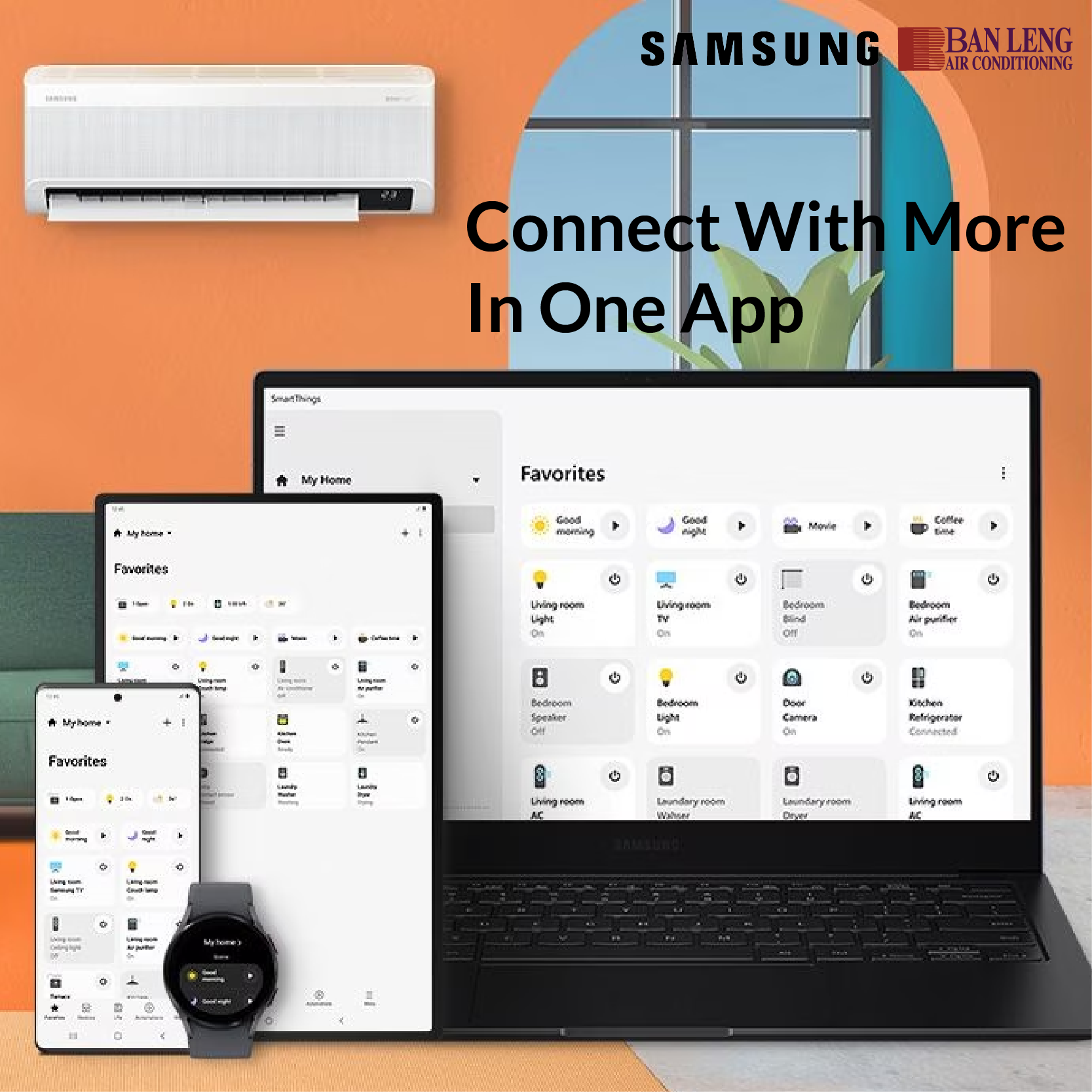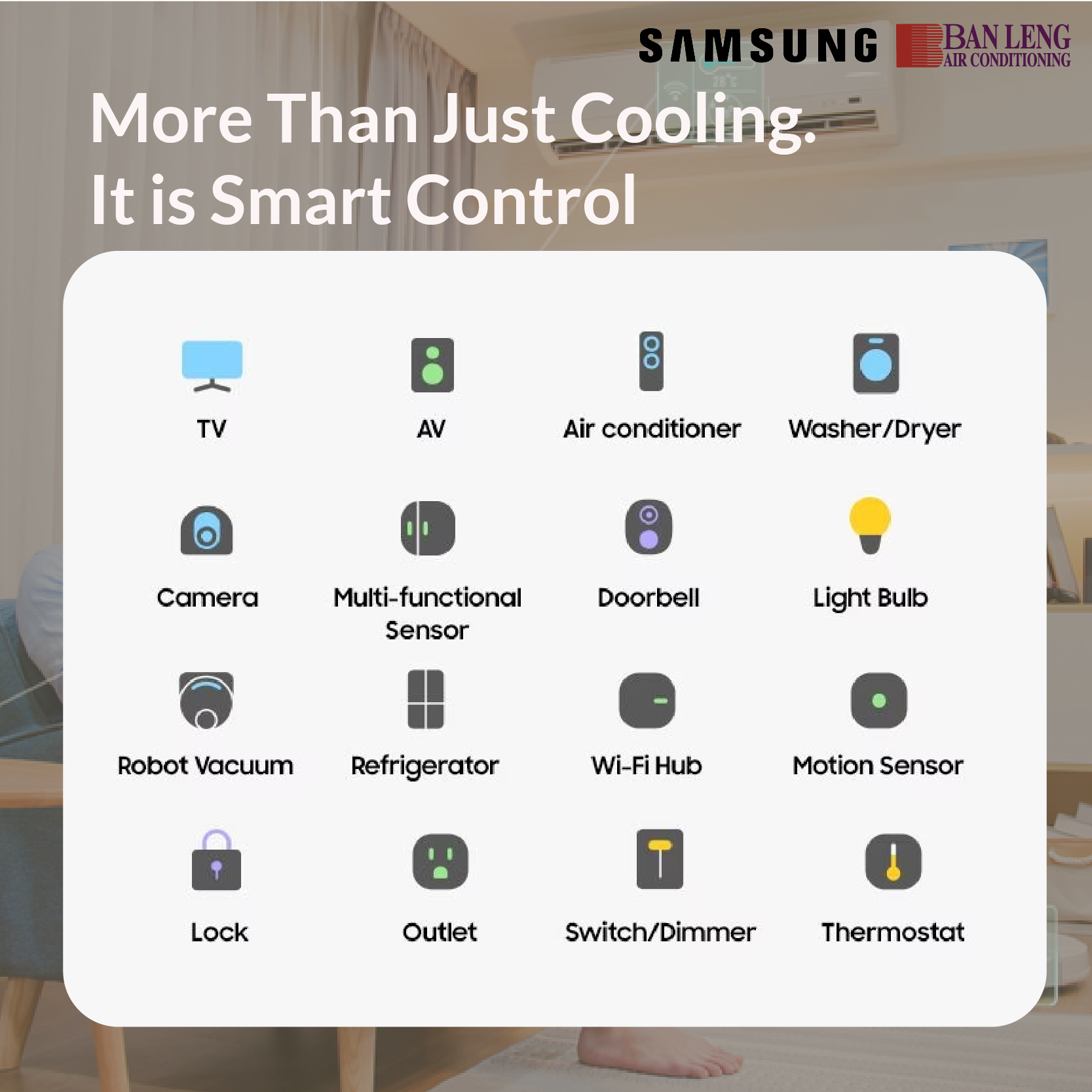 In a world where convenience reigns supreme, why not simplify your life with just one button? Enter Samsung Smart Control, your gateway to a seamlessly connected home environment. With this innovative technology, your air conditioner can effortlessly sync with over 100 smart devices, transforming your living space into a haven of convenience and efficiency.
In today's fast-paced Malaysia, we understand that time is a valuable commodity. That's why we're excited to introduce you to the perfect fusion of simplicity and cutting-edge technology. Samsung Smart Control offers more than just cooling; it represents a smarter way to manage your indoor climate. Whether you're looking to save energy, enhance comfort, or elevate your lifestyle, Samsung leads the way with intelligent cooling solutions.
Ready to experience the future of home comfort in Malaysia? Contact us today, and let's embark on the journey to upgrade your home! Discover the possibilities with Samsung Smart Control.
.
Contact us today to upgrade your home!
————

📲 Whatsapp: wa.me/60175837966
🛒Website: store.ban-leng.com
📞Call: 04-5397966
📧Email: info@ban-leng.com
🚘Address: 7 & 9, Lebuh Nangka 2, Taman Desa Damai, 14000 Bukit Mertajam, Penang.
🕘Opening hour: Mon-Fri 9am - 6pm; Sat 9am - 3pm