4 star or 5 star Inverter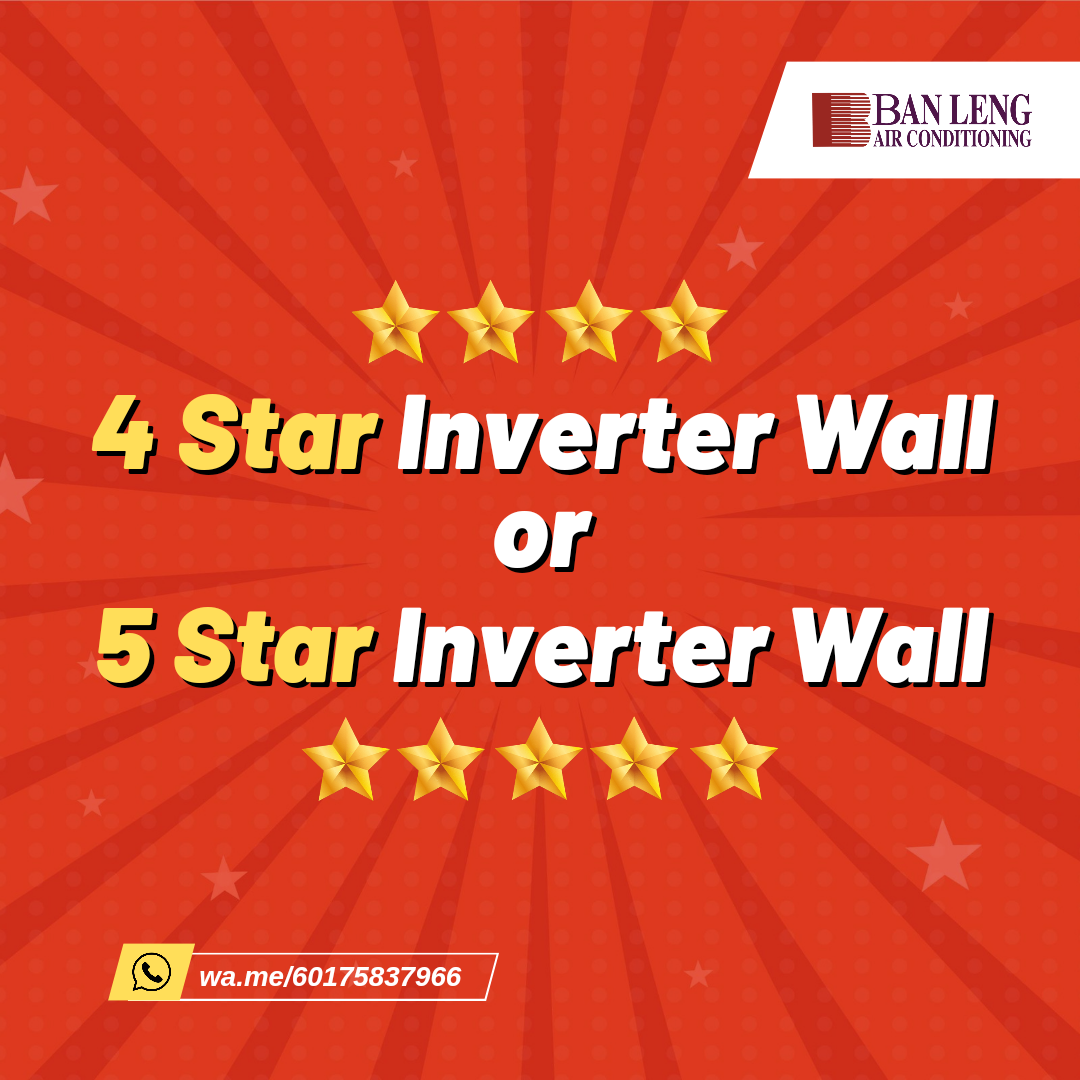 4 star inverter or 5 star inverter
.
Definitely, 5 stars are the price valued inverter unit.
We strongly recommend customer to take 5 star inverter wall for your own house or office.
5 stars inverter are mostly
- at least 55% energy saving
- built in air purification system
- convenient / smart home system
You definitely would like to have the air cond for at least the next 5 to 10 years. It is worth to invest a good one.