Spend RM6999 and above Win Grand Prize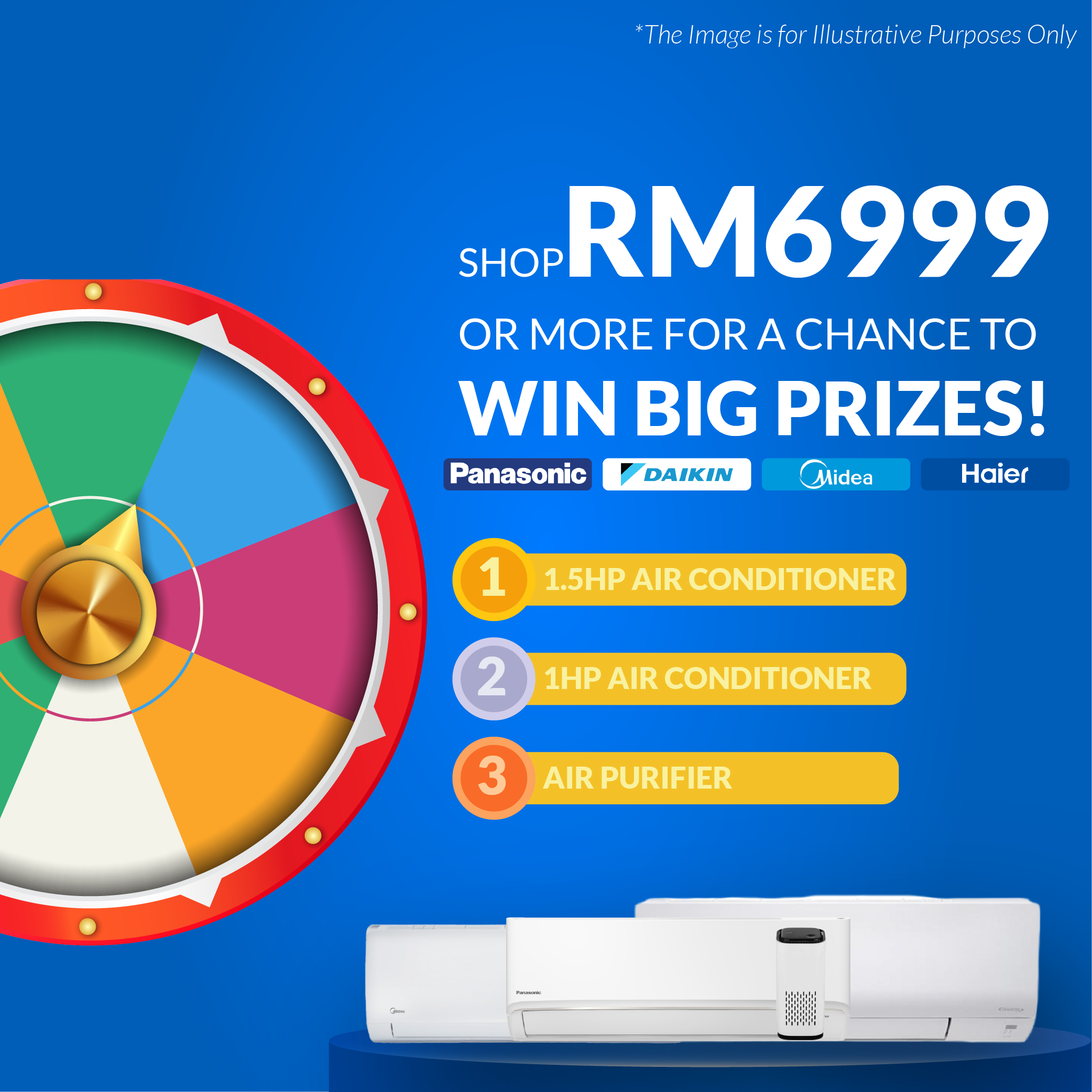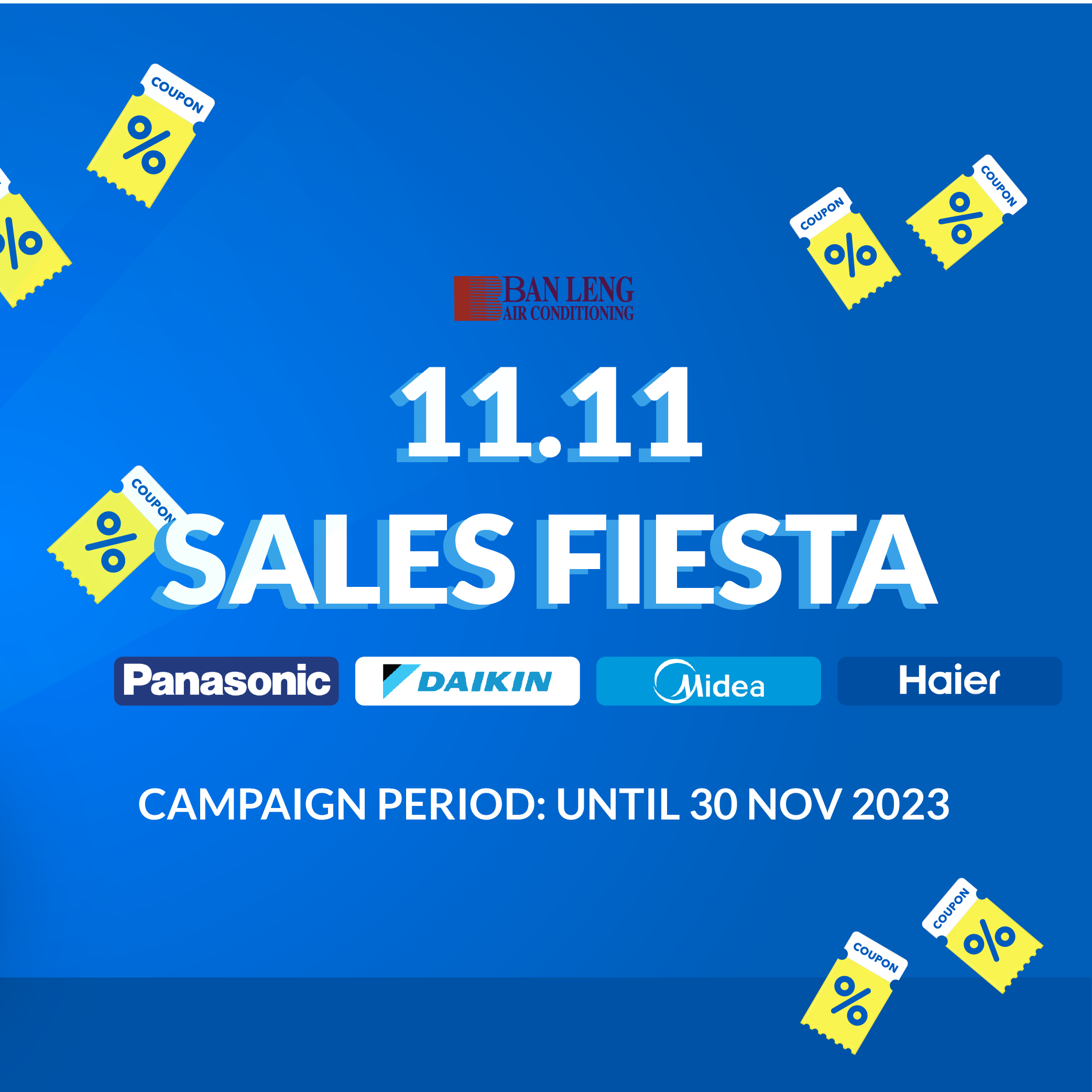 Are you ready to turn this 11.11 into your lucky day? We've got an incredible campaign just for you! From now until the end of this month, you have the chance to win amazing prizes when you spend RM6999 or more with us. Let's dive into the details of our 11.11 lucky draw and discover the fantastic prizes up for grabs!
Why Shop with Us on 11.11?
November 11th is more than just a date; it's a celebration of savings and good fortune! When you choose to shop with us during our 11.11 campaign, you not only get access to top-quality products but also the opportunity to participate in our exclusive lucky draw.
How Does the Lucky Draw Work?
It's simple! For every RM6999 spent on our products during the 11.11 campaign period, you earn a chance to enter our lucky draw. The more you shop, the more entries you receive, increasing your odds of winning. Here are the fantastic prizes awaiting our lucky winners:
1st Prize: A 1.5HP Air Conditioner - Keep your space cool and comfortable all year round.

2nd Prize: A 1.0HP Air Conditioner - Enjoy energy-efficient cooling for your home or office.

3rd Prize: An Air Purifier - Breathe in clean and fresh air with our advanced air purifier.
Imagine upgrading your living space with a new air conditioner or ensuring the air you breathe is pure and healthy with our air purifier—all while getting a chance to win these incredible prizes!
Don't Miss Out on This Opportunity!
Our 11.11 campaign is all about bringing joy and excitement to your shopping experience. Whether you've been eyeing that perfect air conditioner or you're eager to enhance your indoor air quality, now is the time to act. Don't let this amazing deal slip away!
Conclusion
This 11.11, prepare to embark on a shopping journey like no other. With our RM6999+ purchase, you're not only making your space more comfortable and healthier but also entering a world of possibilities with our lucky draw prizes. Join us in celebrating this remarkable day and be in the running to win big!
Start shopping today, accumulate your entries, and get ready for an unforgettable 11.11. Your luck might just be waiting for you right around the corner!
Sorry, there is no product in this collection