Daikin SkyAir Inverter Cassette R32 | FCFC71A/RZFC71A/F
Daikin Skyair Inverter Cassette R32 has 360° Airflow distribution that creates uniform comfort throughout the space and room remains comfortable even when the set temperature is raised 1℃.
.
🔥PRODUCT DESCRIPTION🔥
.
✨ SMART CONTROL (BUILT-IN)
The Smart Control turns a smartphone into a remote controller which can be used inside or outside your home (GO DAIKIN App). Together it gives you full control such as start/ stop, operation mode and set temperature as well as advanced features like weekly scheduling. It allows you to monitor your system to ensure it is performing as desired.
Auto Random Restart
It enables the unit to restart automatically at different intervals when power resumes after blackout.
.
✨ INDIVIDUAL AIRFLOW DIRECTION CONTROL
Airflow direction can be individually adjusted for each air discharge outlet to deliver optimal air distribution. Easy setting is possible with a wired remote controller.
.
✨ CIRCULATION AIRFLOW
Circulation airflow cools the entire room to deliver comfort that never feels cold. It is applicable with wired controller.
.
✨ SILVER ION ANTI-BACTERIAL DRAIN PAN
A built-in antibacterial treatment that uses silver ion in the drain pan prevents the growth of slime, bacteria, and mould that cause odours and clogging. (The lifespan of a silver ion cartridge depends on the usage environment, but should be changed once every two to three years.)
.
✨ NON- FLOCKING FLAPS
Flaps can be detached without use of tools. Condensation does not easily form and dirt does not cling to non-flocking flaps. They are easy to clean.
.
✨ ANTI-MOULD AND ANTIBACTERIAL TREATMENT
Prevents mould and microorganisms growing out of the dust and moisture that adheres to the filters.
Cash & Carry
- Cash Price/Bank transfer/Tng
- Free Delivery(Penang, Kulim, Lunas)
Retail Price
- Cash/Bank transfer/Tng/Credit Card Public Bank 0% Installment Plan/ Hong Leong 0% Installment Plan/ CIMB 0% Installment Plan
- Extended Warranty + Free Delivery(Penang, Kulim, Lunas) + Free 3 months free storage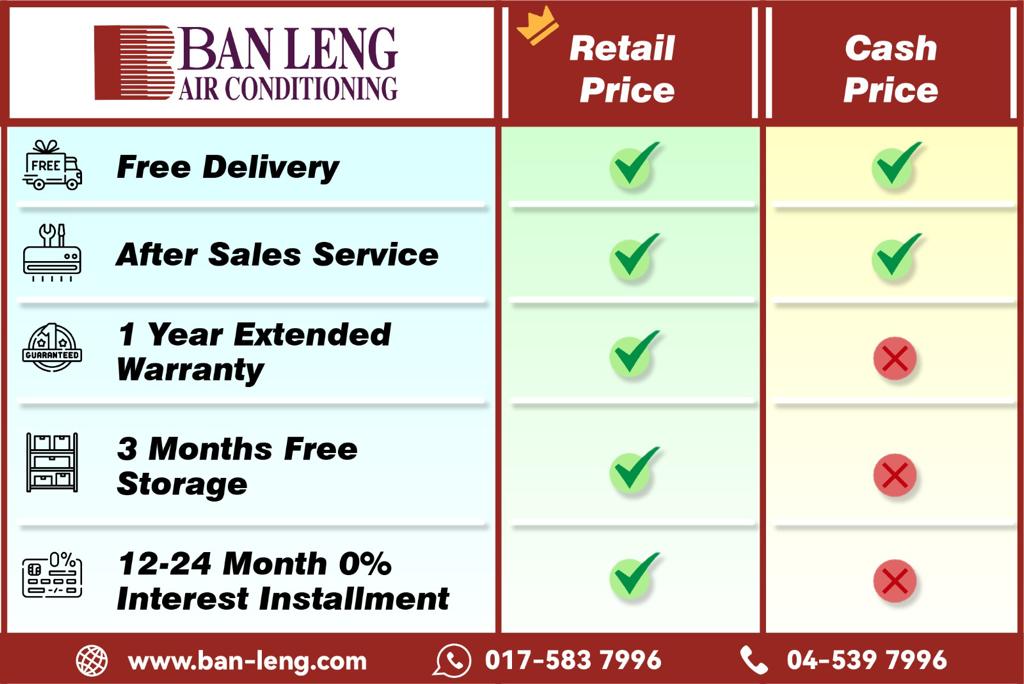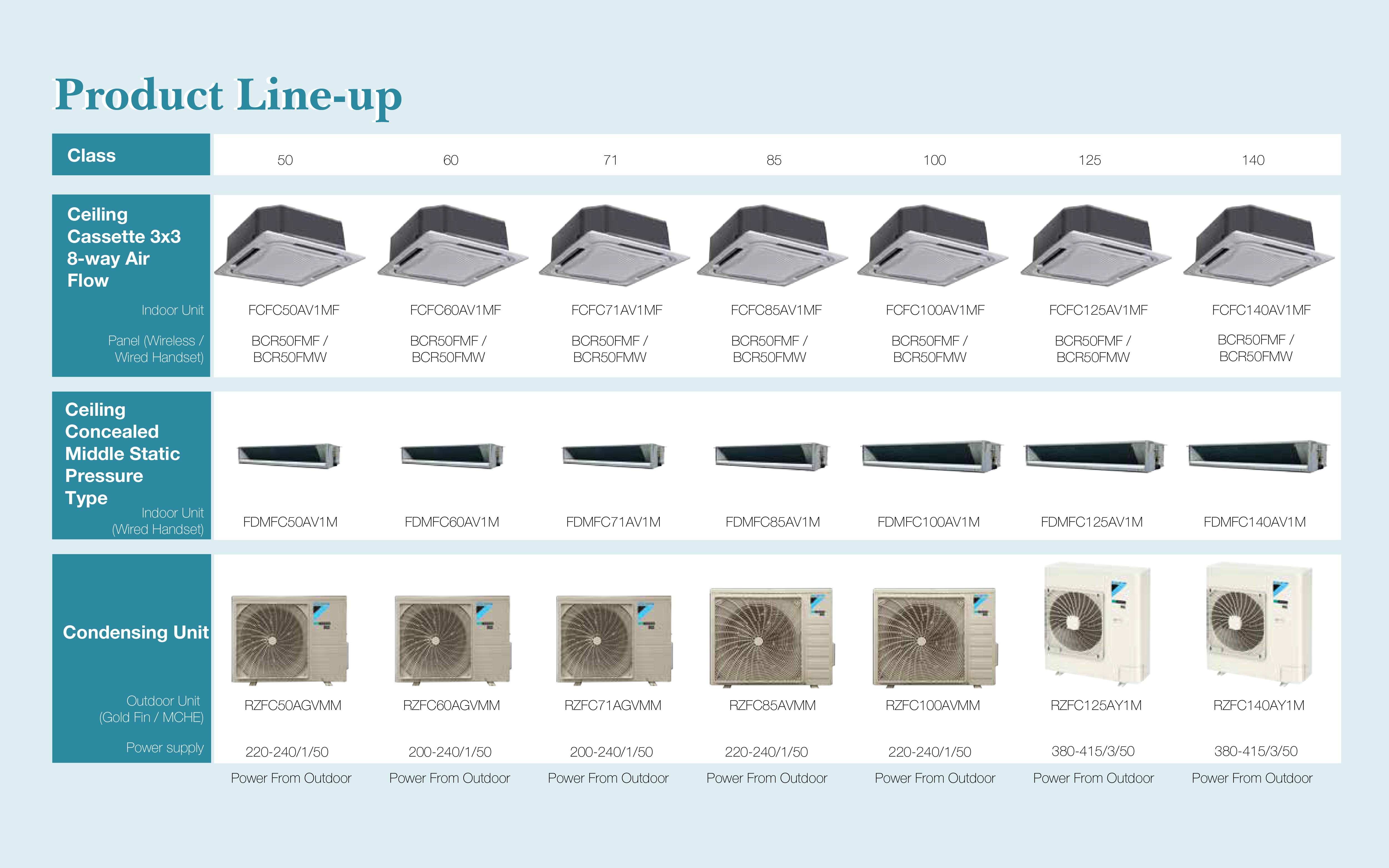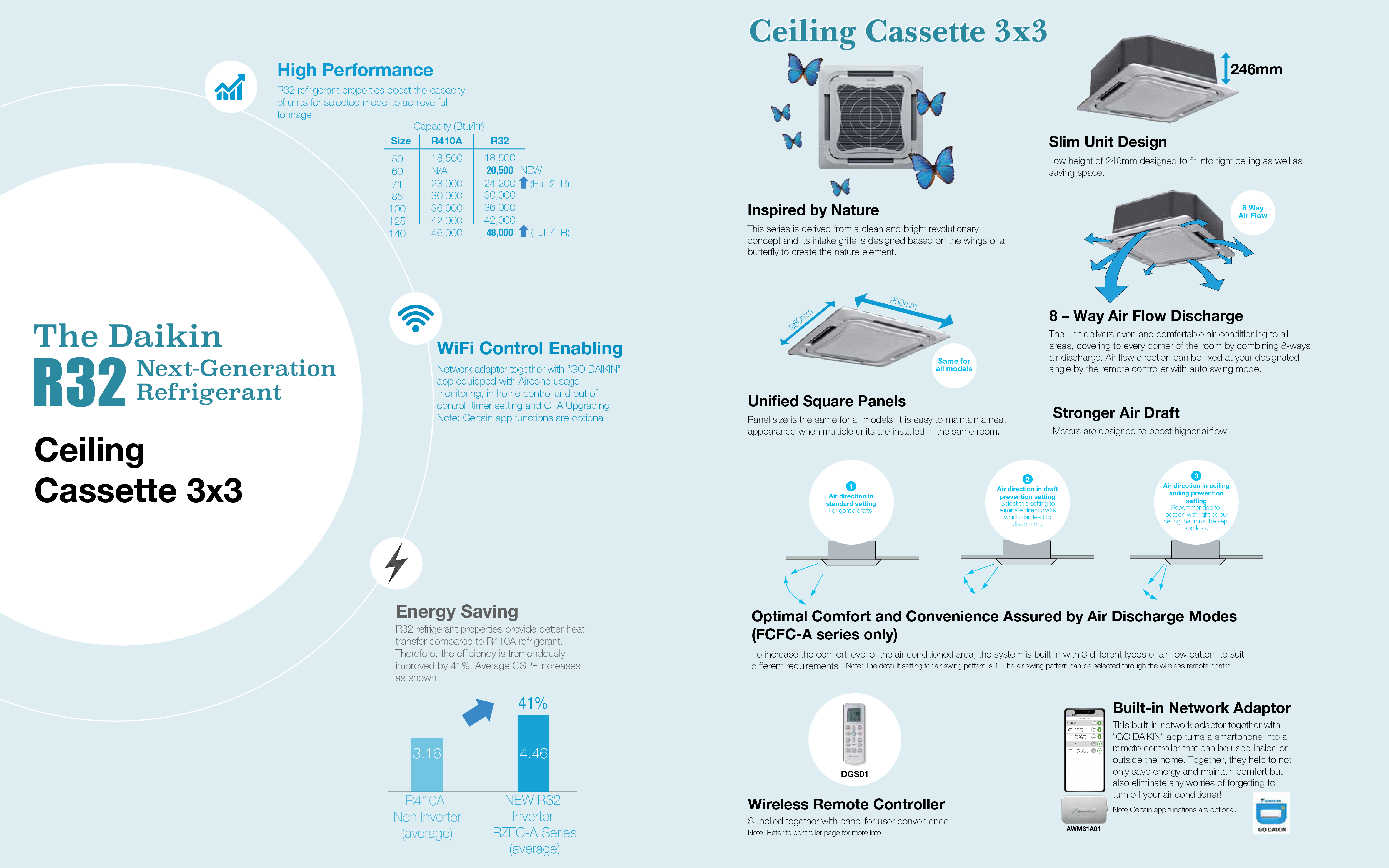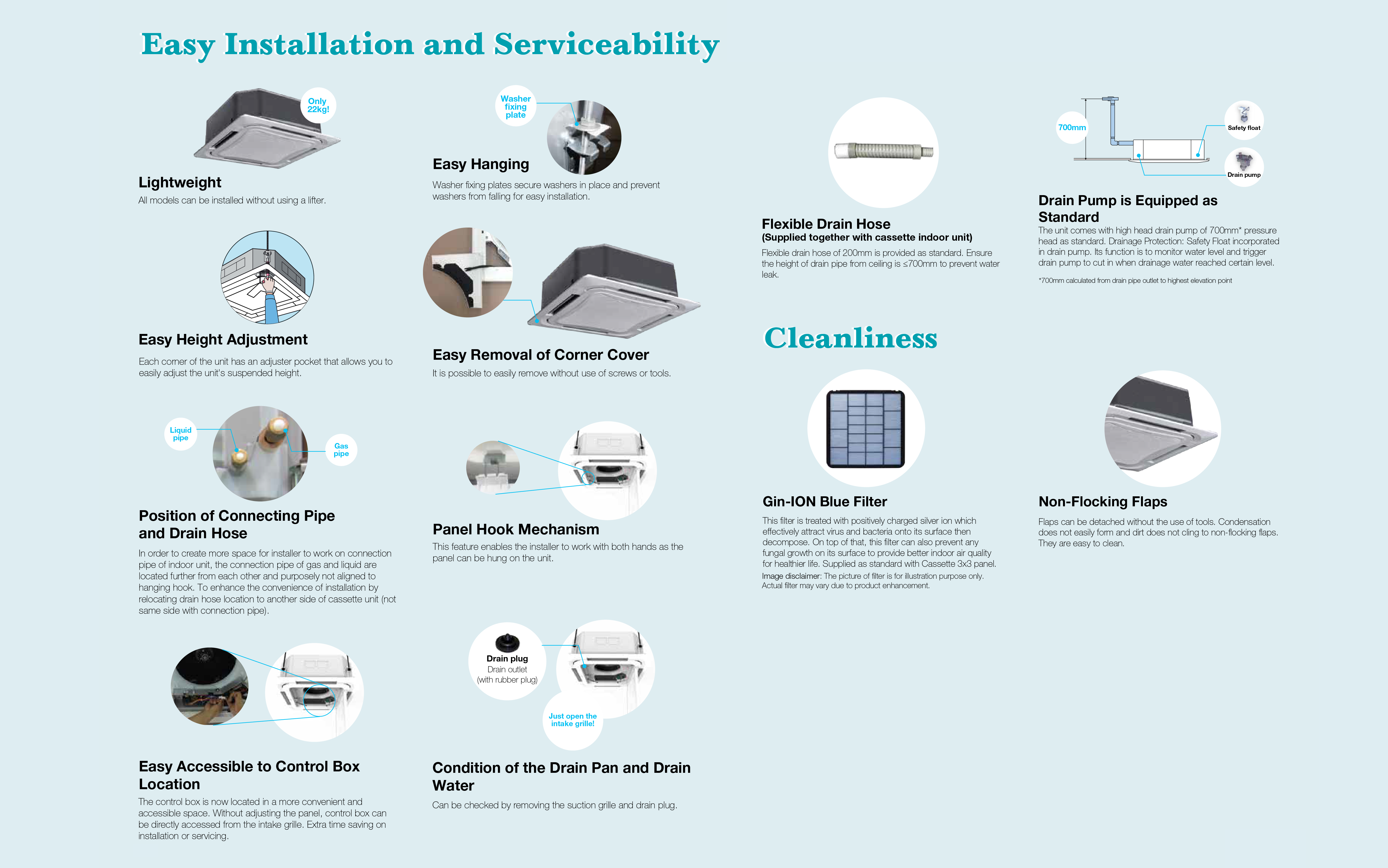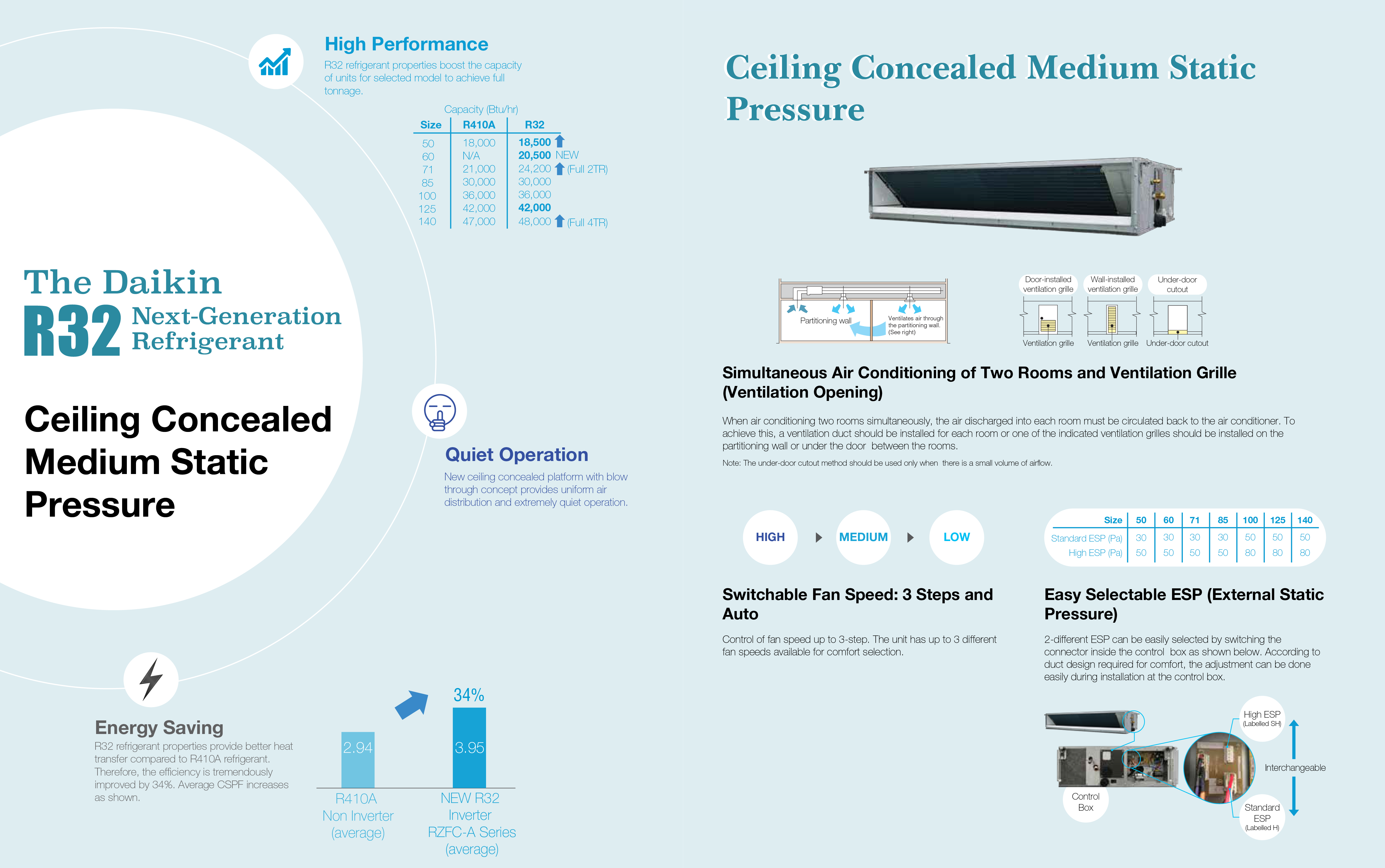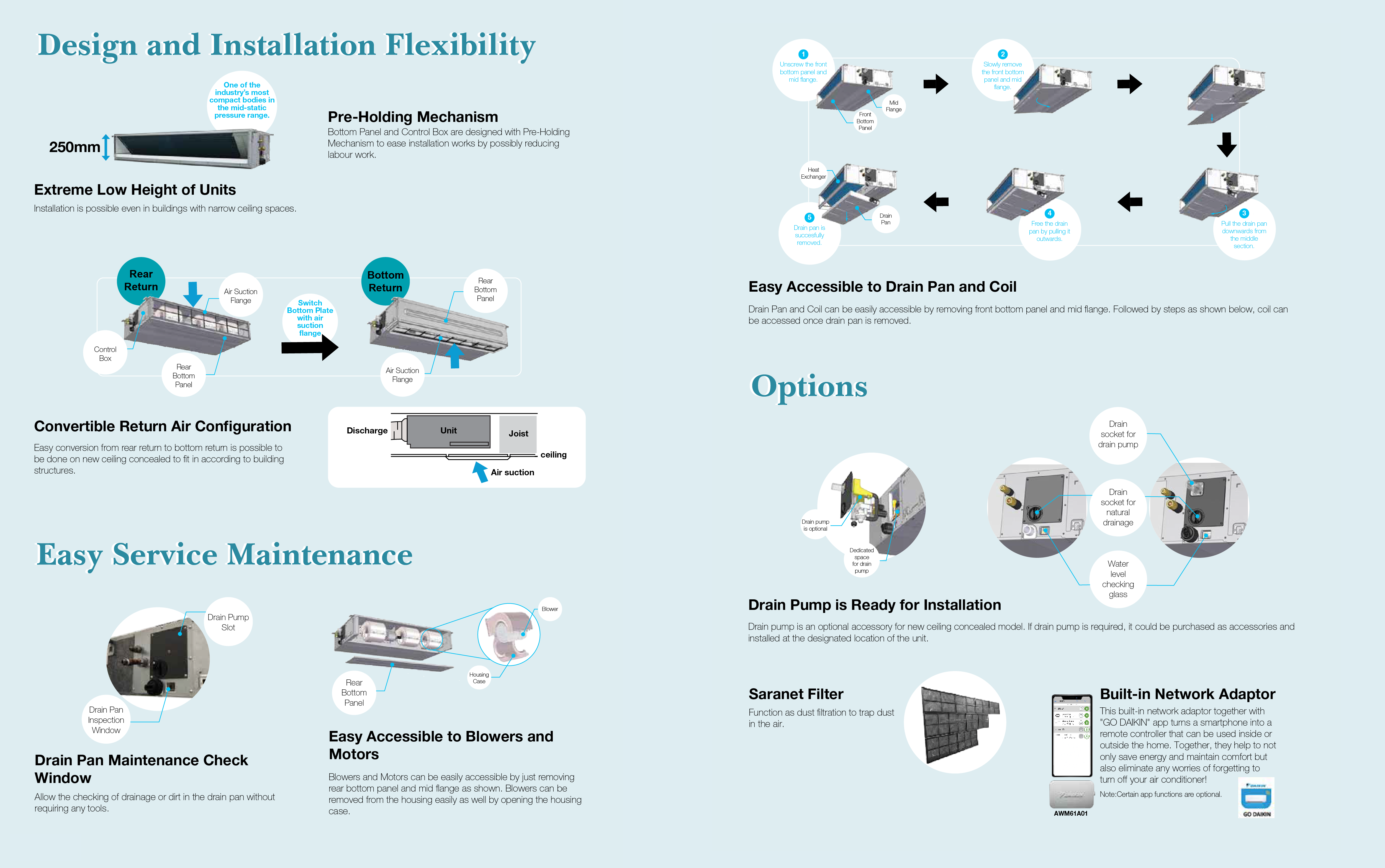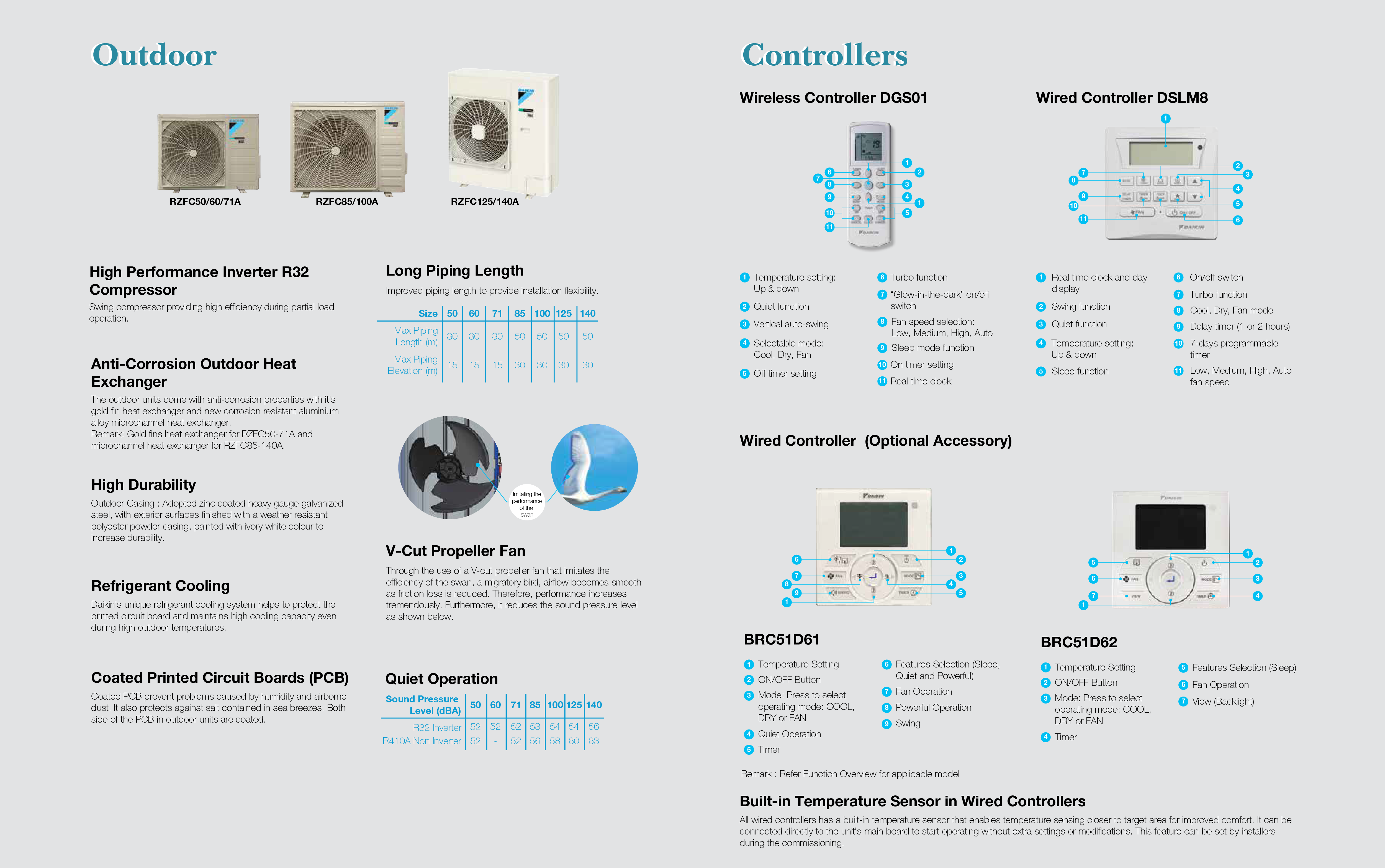 ---