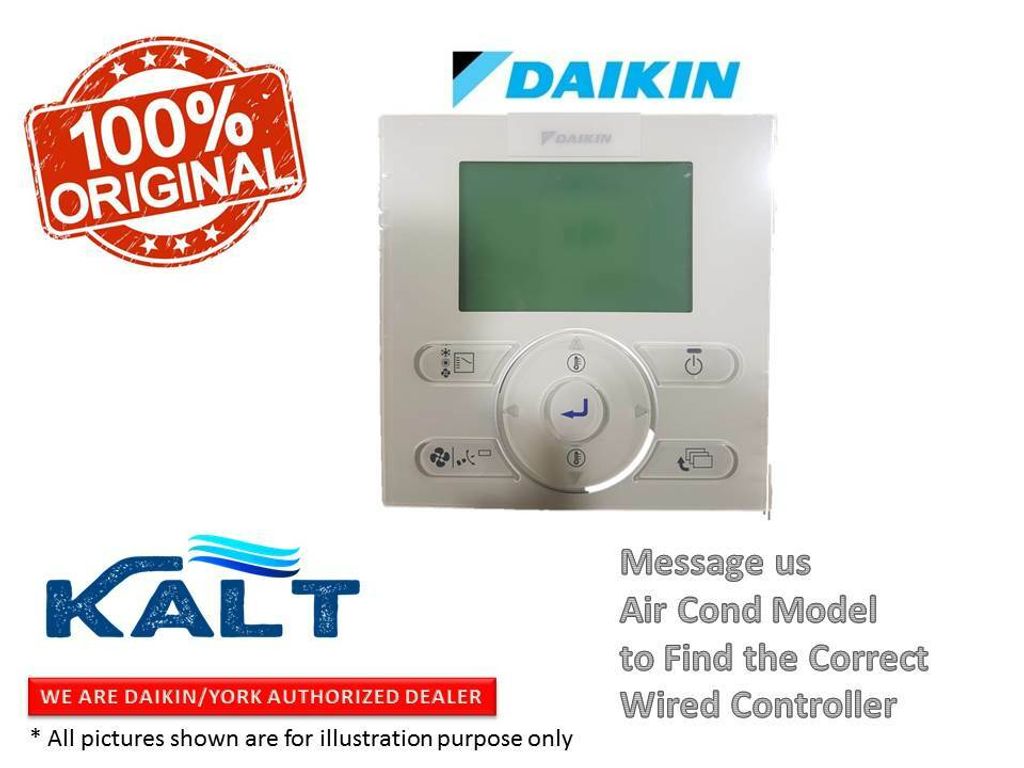 Daikin Inverter Cassette Wired Controller (Imported from Thailand)
This wired controller does not come with wired.
Message us for other air cond model's wired controller, indicate to us on your indoor air cond model.

Do mind that the picture shown are for illustration purpose only. Daikin has varies of wired controller where each air cond model has their respective wired controller.

Do you face problem with your indoor unit's functionality? Consult your air cond technician, may be it is time to replace with new wired controller.
---