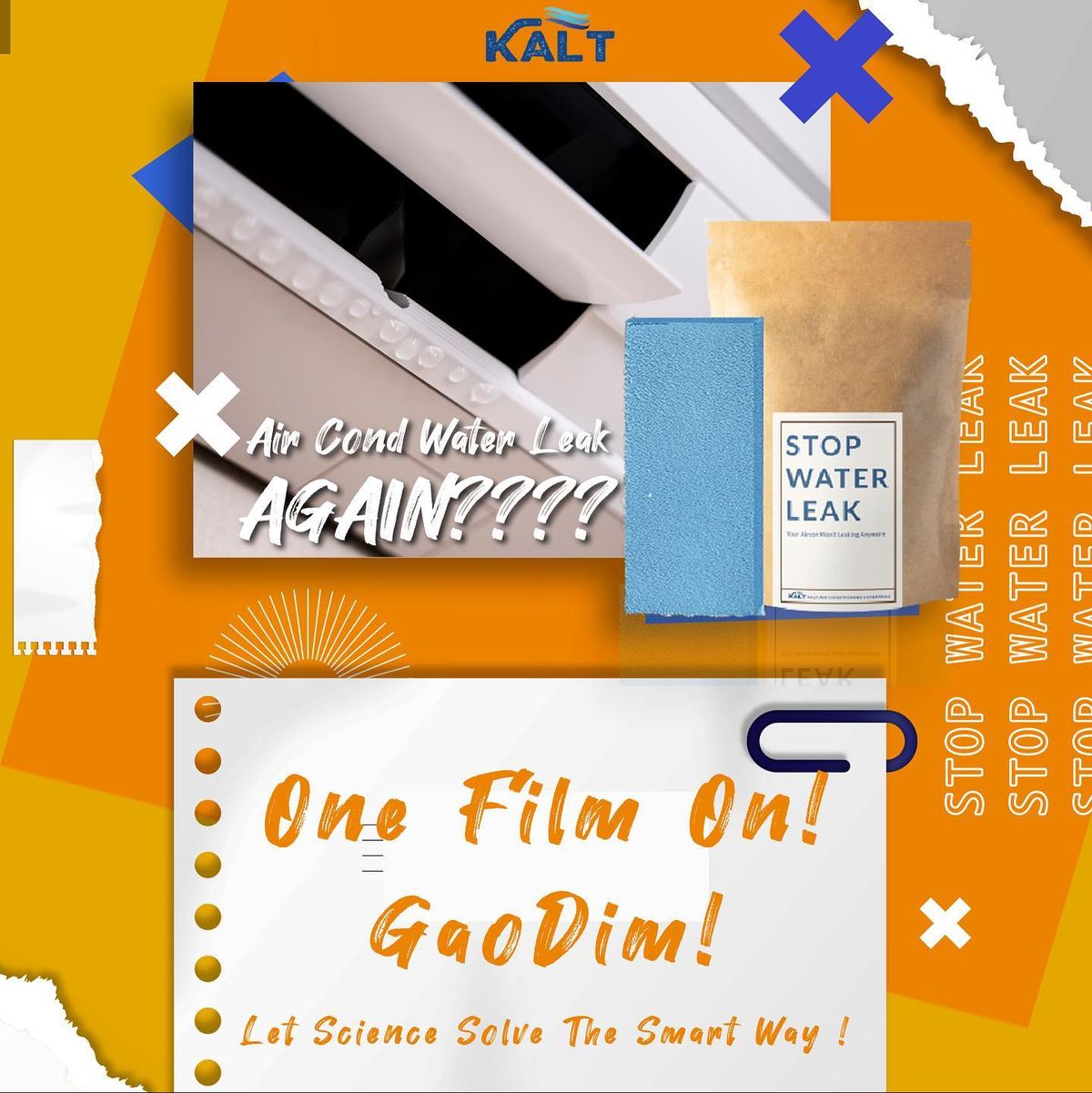 The Most Common Air Cond Problem - Water Leak


Depend on environment, it can happen even every month.In fact, we cannot change the environment.

But now, we have a scientific solution to solved the clogged drain line.

𝐊𝐚𝐥𝐭 𝟗𝟗% 𝐒𝐭𝐨𝐩 𝐖𝐚𝐭𝐞𝐫 𝐋𝐞𝐚𝐤 - 𝐚 𝐬𝐚𝐟𝐞 𝐩𝐫𝐞𝐯𝐞𝐧𝐭𝐢𝐨𝐧 𝐬𝐨𝐥𝐮𝐭𝐢𝐨𝐧.
𝙾𝚗𝚎 𝙵𝚒𝚕𝚖 𝙾𝚗; 𝙶𝚎𝚝 𝚁𝚒𝚍 𝙾𝚏

𝗬𝗼𝘂 𝗰𝗮𝗻 𝗮𝗹𝘀𝗼 𝗯𝘂𝘆 𝗼𝘂𝗿 𝗽𝗿𝗼𝗱𝘂𝗰𝘁𝘀 𝘁𝗵𝗿𝗼𝘂𝗴𝗵

Website

Shopee

https://shopee.com.my/product/182673339/13332619912...
Lazada

Whatsapp